I Tried 7 CBD Drinks Recipes – Here's What Happened
by Cannaray Wellness Editor, Zara Kenyon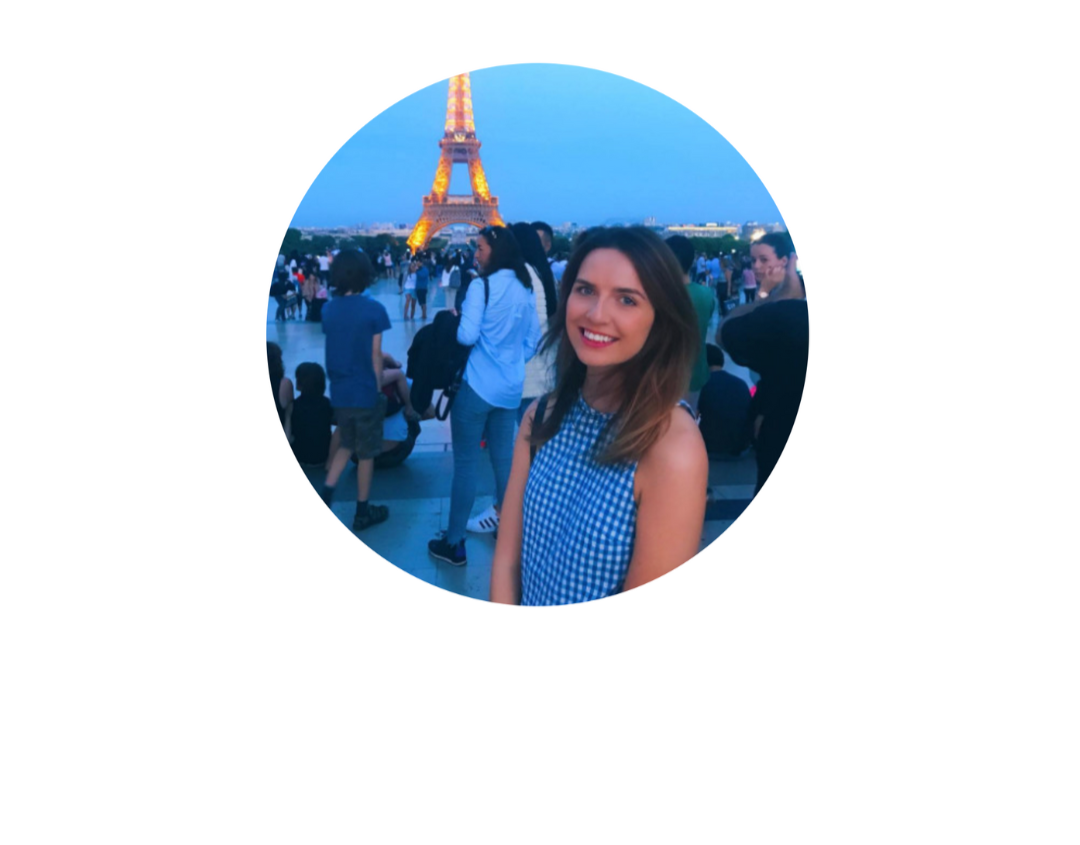 These days, there are so many different ways of enjoying CBD. You've got CBD gummies, CBD bath bombs, CBD capsules, CBD muscle balms… the lot. I'm on a mission to try them all, so when I saw people on Instagram squeezing the plant-powered oil into their matcha lattes, I wanted to see what the fuss over CBD drinks and CBD cocktails was really about. Cue mixing CBD oils into my favourite beverages for a whole week, all in the name of research (and getting my daily dosage with an extra boost of flavour).
Here are the seven CBD drinks recipes I mixed up, and what they actually tasted like. If you're looking for new ways to use CBD oils, these delicious drinks might just have you covered…
7 CBD drinks recipes I tried
Day 1: CBD in water
I started simple. One of the quickest ways to try CBD drinks is by adding it to water, so I poured a glass and squeezed in a full dropper of the citrus-flavoured Bright Days CBD Oil Drops and gave it a vigorous stir. The oil is clear, which meant there wasn't any off-putting yellow tinge in my water (which is common with other CBD oils). Plus, the subtle lime taste worked perfectly – zesty, fresh and not too overpowering. If you're a fan of an AM hot lemon water for detoxifying, a la Gwyneth Paltrow, I feel like this oil would also work well at enhancing the flavour.
Day 2: CBD in hot chocolate
Next, I wanted to try adding the minty Night-Time CBD Oil Drops to a hot drink. I love peppermint-flavoured hot chocolate, so it seemed like a pretty good place to start. I filled the pipette up, squeezed it into a just-made cup, then gently stirred. By the time it had cooled down enough to drink, the freshness of the mint had mixed in nicely with the chocolate. This was such a soothing drink pre-bedtime, but if you wanted to try it in the day, you definitely could. I'd recommend it with a mocha, so you're still getting a hint of cocoa with your peppermint.
Shop CBD Oil
Discover our bestselling CBD oils for Bright Days and Night Time.
Day 3: CBD in a green juice
I had to do some Googling here. As I suspected, it's important you add your CBD oil to a juice or smoothie at just the right time to ensure you're getting the most from your tincture. I was making a green juice with 50g of spinach leaves, half a cucumber, 1 Granny Smith apple and a little ginger, so I mixed that up first with my Nutribullet. I then mixed the juice of half a lemon with the Bright Days CBD Oil Drops, and blitzed that in the Nutribullet (with the juice) for around 20 seconds. The citric acid in the lemon is said to help emulsify the CBD oil, so it's suspended evenly through the juice. Sure enough, I could taste a little zest from the first to the very last sip.
Day 4: CBD in herbal tea
You can probably guess which CBD oil flavours work best in certain teas. Zesty Bright Days goes well with ginger, chamomile or green tea, while minty Night-Time enhances licorice, jasmine and even peppermint. I decided to go down the peppermint route, and discovered this is literally the freshest tea blend ever. Mint on mint really works, and it helps that there's a nice 60mg infusion of CBD in there. I drink peppermint tea a lot as is, because I find it's really good for digestion. The fact that I can now combine it with my CBD routine is an added bonus.
Day 5: CBD mojito mocktail
It's Friday! So I decided to round off the work week with a mojito mocktail (a nojito?), complete with the Bright Days CBD Oil Drops. Mint and lime – what could be better? Here's how I did it:
I started by muddling 12 mint leaves in the bottom of a glass. I have a muddler at home, but you could also use the back of a wooden spoon.
Next, I filled up my glass with ice, squeezed in some lime juice, 6 ounces of ginger ale, and 1ml (a full dropper) of the Bright Days Oil.
I mixed this up with a long spoon, and garnished with a slice of lime.
When I tell you this mocktail hit the spot at the end of a busy week, I am not kidding.
Day 6: CBD Virgin Bloody Mary
Saturday called for another mocktail. This time, it was a brunch-ready Virgin Bloody Mary, again made with the Bright Days CBD Oil Drops. This is what I did:
In a cocktail shaker, I mixed 3 dashes of Worcestershire Sauce, a pinch of salt, a pinch of pepper, a dash of hot sauce, a squeeze of lemon juice and 4 ounces of tomato juice with ice.
Next, I strained the ice and poured the mocktail mix into a glass. I added a pipette of the Bright Days CBD Oil Drops and blended with a spoon.
Finally, I placed a celery stick in the glass to garnish. My Virgin Bloody Mary with CBD was ready to enjoy.
This recipe is for 1 drink, but if you're having people over for brunch, you can easily multiply the measurements. Mocktails for everyone!
Day 7: CBD in a matcha latte
It's the recipe that made me want to try CBD in drinks in the first place, so I had to give a CBD matcha latte a go. All matcha fans have their own tricks up their sleeve, but this is the recipe I always follow (thanks BBC):
First, I combine 1 teaspoon of matcha tea powder with 1 teaspoon of maple syrup and 1 tablespoon of boiling water. I mix them together in a mug until a paste is formed.
Next, I heat 250ml of milk (of any kind) until it's steaming, then froth it with a whisk until it's foamy.
I pour this over the top of the matcha mix – et voila! – my latte is ready.
Works every time.
To give it a CBD boost, I added the Bright Days CBD Oil Drops to the matcha powder and maple syrup mix, and it blended in surprisingly well. There was no separating, and the citrus zing paired perfectly with the freshness of the matcha.
CBD cocktails and drinks: the verdict
With CBD oil, it's important to remember that how you take it can make all the difference. There's a reason Cannaray tells you to take it sublingually (under your tongue), and that's because it helps you get more CBD into your bloodstream. That means, with CBD drinks, the fact that you're ingesting the compound means that not as much will be absorbed into your system, so you're not getting the full power of the pipette. However, if you want to make your CBD more subtle and enjoy some extra flavour, these CBD drink recipes are going to help you do exactly that. I'll probably stick with my sublingual dosage of oil most of the time, but I won't say no to a Sunday morning matcha latte or a night-time peppermint tea.
Have you tried any CBD drinks or CBD cocktails that you're loving? Let us know over on Facebook, Instagram @CannarayCBD or Tik Tok.
Up next: Discover the best CBD food recipes you can cook up at home.
Zara is a Health and Beauty Writer with more than 10 years of experience in the industry, having worked for global publications and leading brands, such as Women's Health, Byrdie, Cosmopolitan and more. She first started taking CBD in 2020 (need we say more?), and is passionate about sharing the joys of CBD oils, gummies, capsules and balms with others.
As our Contributing Wellness Editor, she writes all things fitness, health and wellbeing over on the Journal, while sharing tips on how to use CBD in your day-to-day life.